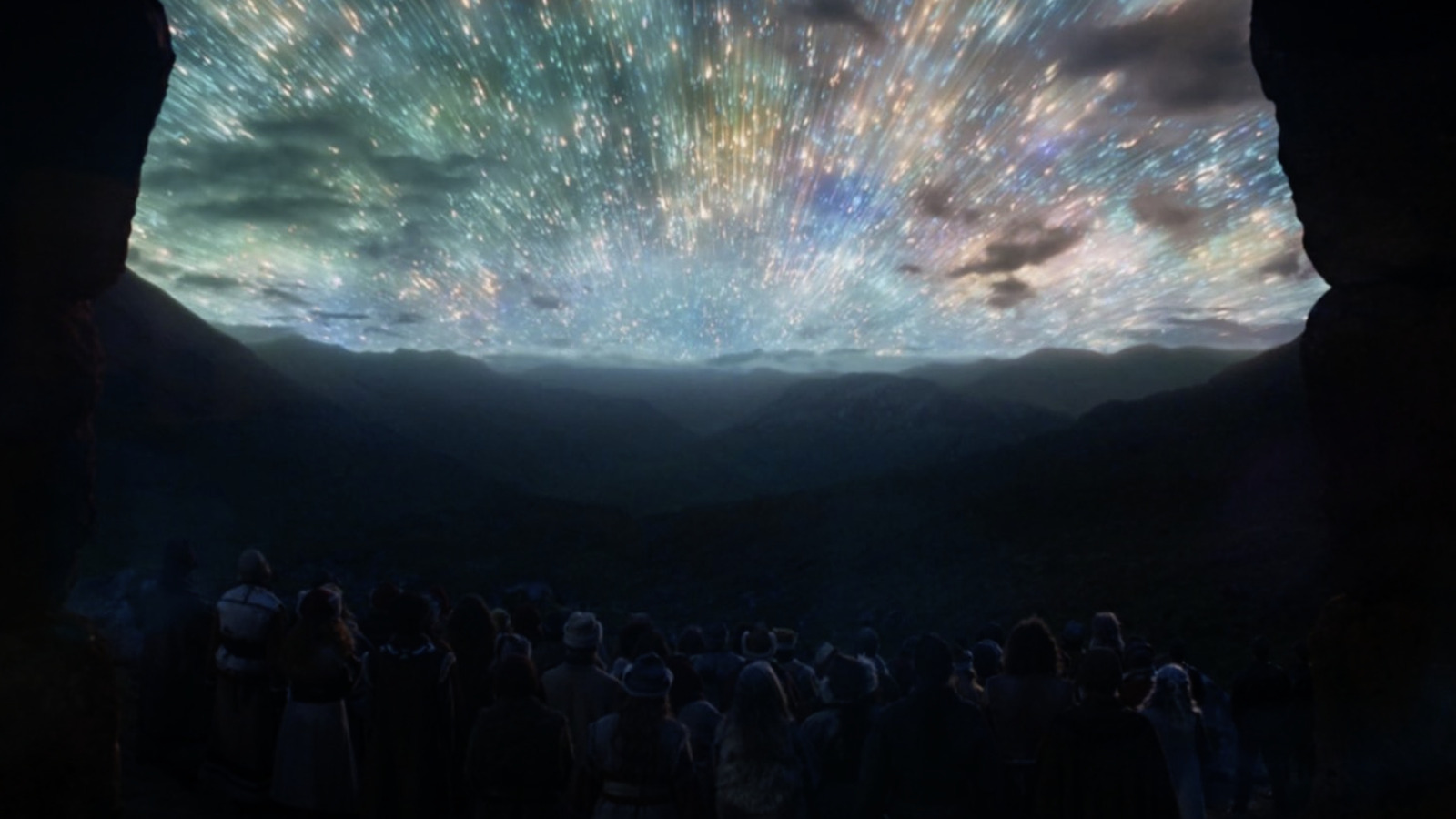 The Eye was first talked about within the fourth episode, «Aldhani,» described by Gorn (Sule Rimi) as a celestial occasion that the locals of Aldhani collect round to witness as soon as each three years, for so long as anybody remembers. He describes the sight as akin to «50 meteor showers all of sudden,» forming an eye fixed over the horizon of the sky. The tech nerd of the group, Nemik (Alex Lawther), rapidly corrects Gorn that the phenomenon is a «recurrent band of crystallized noctilucent micro densities.» It is basically a passing of unstable crystal particles that explode and light-weight up the sky.
As Aldhani got here underneath Imperial management, nevertheless, much less and fewer Aldhanis have been making the journey to look at the occasion, particularly for the reason that sacred floor has been occupied by the Empire. Although due to the blinding great thing about this phenomenon, this seems to be a harmful however efficient alternative for our group of rebels to make a daring escape after their raid on the Imperial garrison.
After a lot anticipation of this occasion, this week's episode, «The Eye» lastly exhibits us the Eye of Aldhani in motion, each from the angle of our daring rebels and their commandeered Imperial transport, and from the locals and Imperials which might be watching the formation of the occasion from the bottom beneath. Because the phenomena lasts just a few minutes, the whole mission hinges on the rebels capability to tug off a fast and well timed escape.